The answer depends on 4 things:
The number of years remaining until your desired retirement age.
Your desired retirement income.
The amount of contributions you will make going forward.
The rate of return you achieve.
According to the Association of Superannuation Funds of Australia (ASFA) the median male super fund member aged 40-44 has $99,959.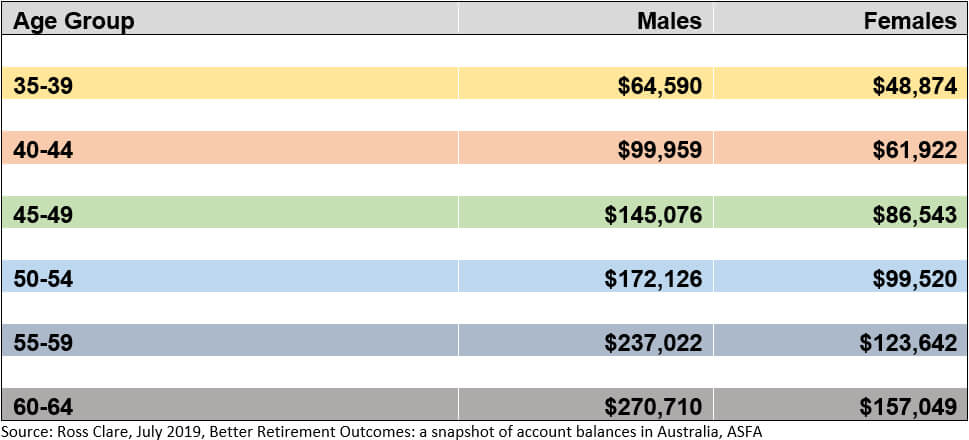 Based on the average contribution of $8,070 per annum they are on track for a final balance of $678,000 at age 65. That is enough to generate a tax free income of $52,000 per annum in retirement.
ASFA consider that amount to be a comfortable living standard assuming that you also own a home outright. Many people may consider that to be insufficient to maintain their desired lifestyle.
How do you compare to the average?
If you would like to retire at the earliest possible age (60) with $100,000 per year income, are willing to make the maximum tax deductible contributions and invest in a high growth portfolio you will need $240,000 at age 40 to be on track.
If your contributions are $12,000 per annum (net of insurance premiums) you will need to have $375,000 at age 40 to get there.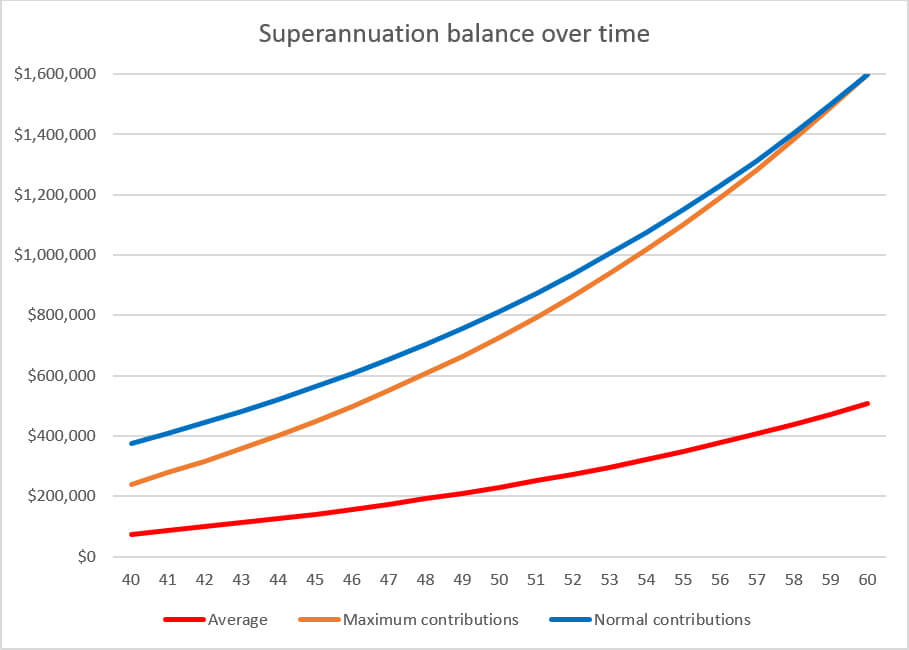 Assumed investment return: 6% net of fees, tax & inflation. No insurance premiums.
If you are not satisfied with the trajectory of your super fund balance there are 3 things you can do to increase your final result:
Work for longer.
Increase your contributions.
Increase your expected rate of return.
Reduce the costs of managing your super fund.
Whilst option 2 is the most reliable way to do it we can definitely help you with options 3 & 4.
Before you do that you need a goal and a plan.  Unless you have a clear idea of where you want to go it's hard to get motivated.
The biggest mistakes people make with their Superannuation are:
Procrastinating, taking no action.
Not increasing their contributions when they can afford to do it.
Too conservative investment portfolio.
Trying to manage it themselves when they don't have the time or expertise to do so properly.
We can help you to get a handle on your superannuation and experience the peace of mind knowing you are on the right track.