Most legal services are transactional and a lot of clients will only use your services once. In normal times, a good professional largely wouldn't need to undertake marketing because there are always new clients who need help with their problems.  Now that times have become challenging, nothing is happening.  If you want to generate revenue you might need a marketing plan.
I have an Executive MBA from a prestigious University and I have spent 20 years working in a business development role.  So I know the theory behind marketing and personal selling but times have changed and I don't consider myself to be a marketing professional so I've hired the Netstripes Digital Marketing Agency to help me.
The first thing they asked me to do was focus on my target markets.  We decided that high earning professionals would be the most lucrative, so what occupations earn the most money? Doctors & Lawyers. Except, they are all broke or too busy to do anything now because of coronavirus.  But it's a start.
Maybe you are a specialist and your target market are Solicitors or other professionals who send you the complicated cases they can't deal with.  A friend of mine is an Accountant specialising in fixing broken SMSFs and his target market are regular Accountants who don't want to deal with those funds.
The 4 P's of Marketing:
Product – What is the service that you are offering? What makes it special/different/better than your competitors?  If you are offering something different or more specialised, then, that is usually more compelling to clients than just being the best. It is much harder for a client to judge if you are 'the best' in advance.
Place – How do you deliver your service to your customer? Previously, we would have face to face meetings with clients but we are now trying to do everything remotely.  This makes the service less personal but it also makes the market a lot bigger. We can now deliver the service to people who live far away.
Price – In the past, formulas were used to calculate our charging rates.  They are based on the number of available hours, your desired salary and a contribution towards overheads.  Those formulas have been thrown into chaos by the current crisis.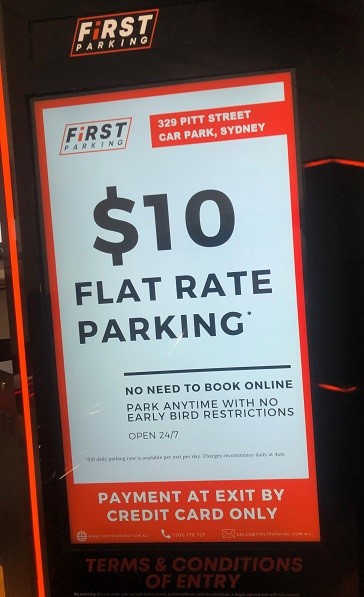 The car park under my office has reduced parking fees down from $50 per day to $10 per day. Demand for parking in the city has plunged now that most people are working from home but the supply of car spaces is still the same.  A car space is a perishable good, what you don't sell today cannot be sold tomorrow.  The marginal cost of a daily car space is also close to zero.  That's a bad place to be for a business.
Your billable hours are not much different to that.  Also, Clients can rightfully question why they should contribute towards the cost of expensive offices when staff are working from home.  So you might need to seriously consider whether your rates are sustainable or not.  If you are an absolute specialist doing work that nobody else can do then they probably are.  If not, it's worth reviewing your rates to determine if you could benefit by reducing them.
Another option is to use yield management.  Many businesses have 2 tiered prices.  Urgent work is billed at a high price and non-urgent work that you can do when you have nothing else on is billed at a lower price.  Are you able to offer a subscription service by selling access to valuable content that you have created? Other people are already working on it, see here.
Promotion – how do you advertise your services?  Previously, we might have relied on networking, referrals and personal selling.  Given the current circumstances, it has become a lot harder to do this now that people are no longer gathering.
LinkedIn is a networking tool but it's not easy to use.  I have been a member for ten plus years but have only starting using it properly in the last 3 months.  The first problem I found is that most of my contacts were outside of my target markets and not people who were likely to do business with me.  I had built my network passively and without any focus by just accepting people who wanted to add me.
The first step was to increase the size of my network.  That is a lot easier said than done.  There is a limit to how many connection requests you can send each day and if you have too many rejected requests you will be restricted from adding more people.  There is also a natural reluctance to connect to strangers.
The steps that I followed are:
Update your profile to ensure it is current & relevant, has a good photo and is publicly viewable.
Set a target for the number of new connections you want.
Choose some specific occupations that you want to target.
Search for second degree contacts in those occupations.
Send out 20-30 connection requests per day.
Delete all requests that haven't been accepted after 1 week.
By following these steps I have added 300 new contacts in the last 3 months.  My target is 400 and I should hit that target by the end of next month.  I have found that around 10-20% of my connection requests are accepted so it just becomes a question of whether the people you have added are open to networking. There is now a limit to how many searches you can do each month so try to avoid searching in the contacts of one of your connections. If you hit the limit on searches you can still find prospective contacts in the People You May Know section of My Network.
You can keep track of your sent requests here: https://www.linkedin.com/mynetwork/invitation-manager/sent/
I access this page every day.  I use the phone app for searching/connection requests and the website for deleting them and posting content.  When I search I usually set the location to Sydney because it's a good way to reduce the results down to a manageable number.  You can also experiment with different occupation names.  E.g. Senior Counsel are the heavy hitters not Special Counsel.
LinkedIn suggests that you send a message with your requests.  I find that this can come across as cold and transactional, but after a connection has accepted then it'd be courteous to send a message to say hello and ask them if they need help with anything.
I previously subscribed to LinkedIn Premium Business but cancelled it after a few months. It costs $50-70 per month and in my opinion, it's not that valuable.  There is absolutely no need to contact 3rd degree connections or see who has viewed your profile, unless perhaps, you're a recruiter.  The only possible benefits I can see is that you can make unlimited searches and it signals to those you are connecting with, that you are a serious LinkedIn user. However like other Apps they seem to be cutting back on the free functionality to force people to subscribe.
Once you have built a large enough network, you can begin to deliver content that is relevant and interesting to your target markets.  It might be challenging to find your written voice but looking around online, there are numerous people producing professional material which may help inspire you. The experts say try to post something every day which is hard work so just do your best.
Your marketing consultant can help you with upgrading your website and online advertising to further leverage those efforts.  They can also help keep you motivated and accountable for doing the things you need to do.  It's not easy and will take time to get results but if you put enough effort in it will pay off eventually.  If you want to know more about how to use Linkedin feel free to ask me.