Market Returns to 31 January:

The Australian Sharemarket fell by 10% during January and other investment markets suffered similar falls. Investment are always unpredictable but volatility has been higher in the last few months.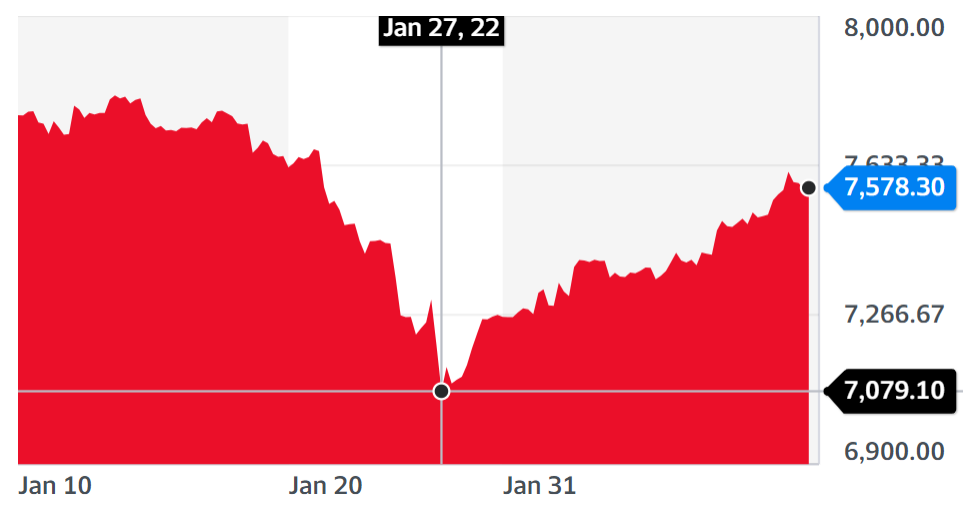 The reasons for the falls are broadly:

Inflation

Global inflation has increased dramatically due to supply chain disruptions. Australia has not been immune to this with the CPI coming in at 3.5%.

Median House prices have also increased by 30% over the last 12 months.

This is likely to lead to increases in the official interest rate. They increases are now expected to be bigger and happen sooner than previously thought.

Geopolitical instability

Russia has moved 100,000 troops near the border with Ukraine and appears poised to launch some kind of invasion. Russian backed forces have been occupying parts of Ukraine since 2014 but this is a dramatic escalation. The outcome of this is likely to be bad for everyone.

There are many other parts of the world in various stages of unrest and potential strife including Kazahkstan, Myanmar, Ethiopia and Taiwan.

Omicron

The Omicron Covid variant has proven to be the most infectious one yet and has broken Australia's previously fantastic record of resisting Covid. New infections exceeded 100,000 per day back in December and are still above 10,000 per day now.

This has been significantly dampening economic activity with many businesses closing because they have no available staff, no deliveries and no customers.

Federal Election

The Federal government is due for an election in May this year. It seems likely at this stage that we will have a change of government. This will lead to significant changes in policies. This uncertainty is not welcomed by investment markets.

The other consequence of the election is that that there will be a policy freeze for the next 5-6 months. The government will have difficulty reacting substantively to any unexpected events that occur during the time that parliament is not operating.

Meta (Facebook)

The Meta (FB) shareprice fell by 26.4% on Thursday after they announced that they had spent $10 Billion on their new 'Metaverse' virtual reality platform and that the original Facebook business has now stopped growing. The $231 billion loss of market capitalization was the largest single day fall in history.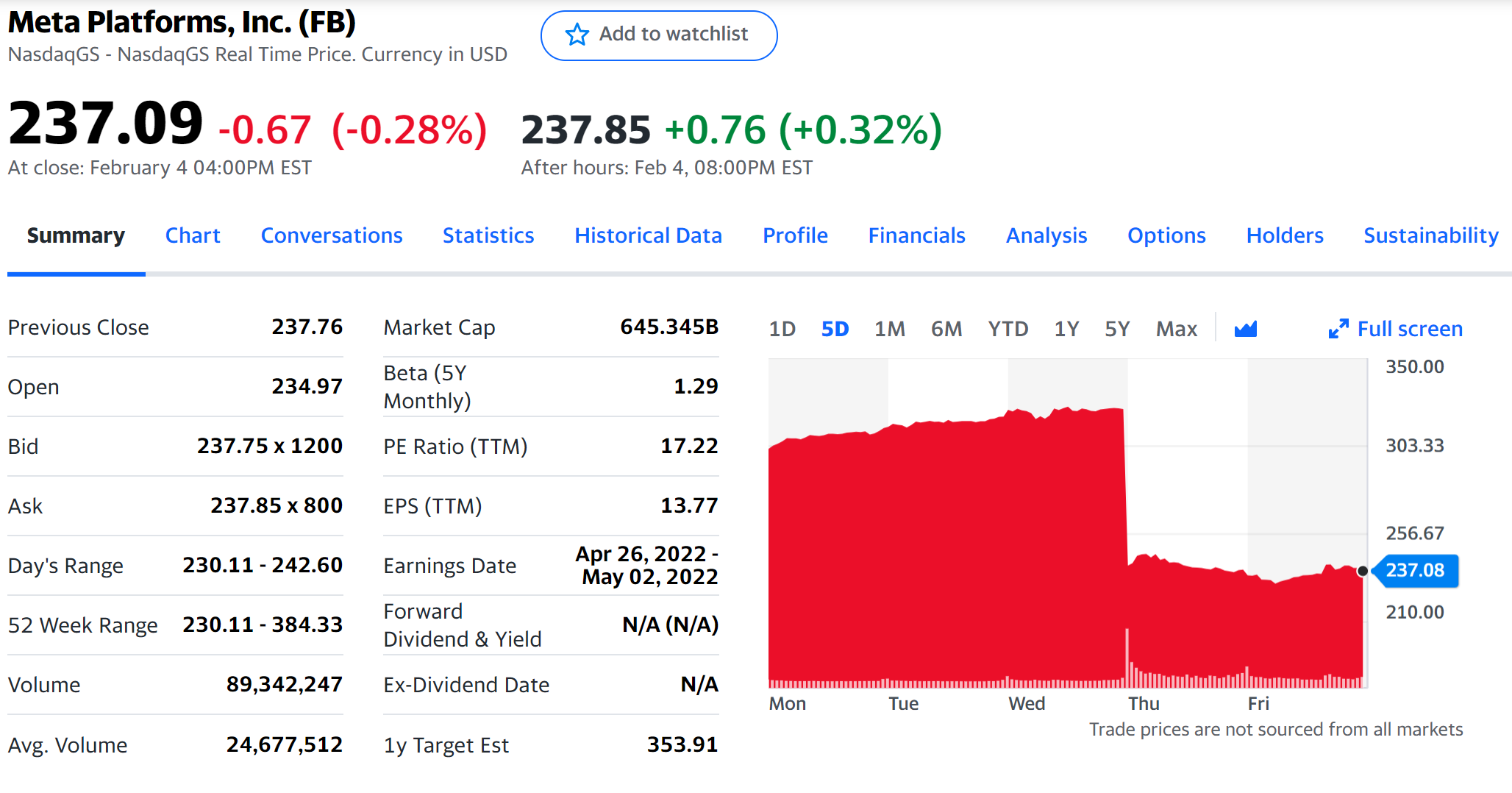 This has been obvious for some time with newer visually based platforms such as Instagram (also owned by Facebook) and TikTok taking market share away from Facebook.

Share prices of individual companies including very large, successful and dominant businesses like Meta can be very volatile. It does demonstrate the importance of maintaining a well diversified portfolio.