'Protecting Your Super' Reforms
On 1 July 2019, the government made new rules for Superannuation Trustees.  One of those changes was for Life insurance to become optional for accounts that have not received any contributions for 16 months.  This was intended to prevent those accounts from being eroded without the consent of the member.
Recently, I have become aware of individuals who have found themselves unable to work due to an illness but had lost their life insurance cover because they did not respond to letters and/or emails from their super fund. I know of one person who has found himself in this unfortunate situation where he is now terminally ill and cannot get his insurance reinstated.
As unfortunate as this story is, you can take steps in order to ensure that you don't find yourself in the same situation. Regularly reviewing your insurance cover will ensure that you stay adequately covered.
Another adverse side effect of this policy is that mostly young and healthy members have now dropped their cover, which has meant the remaining pool of life insureds are more risky.  Just like health insurance this means that everyone else must pay more for their cover.
Premium Increases
While the cost of life insurance is increasing, insurance companies are unfortunately also using sneaky methods of disguising it.
This is the cover increase notice I've recently received:

They have given an automatic 5% increase in cover but the premium is increasing by 9.66%.  If you want to refuse this 'generous' offer you must respond within 30 days to cancel the automatic increase.
If you are not paying attention, these cover increases will slip through before you have a chance to react.
If you accept the automatic increases every year, the total amount of insurance cover will increase significantly over time.  At some point it will probably be more than you need so it makes sense to review your requirements periodically and trim your cover down when appropriate.
GoFundMe campaigns
It's easy to become cynical about insurance companies but the reality is that while they are paying out billions of dollars of claims every year, we also always hear stories about people with young children who die unexpectedly and don't have adequate cover.
Friends & relatives can rally around the family and they can set up a fundraising campaign on GoFundMe.  As heartbreaking as these stories are, most of these campaigns have only limited success.
I would feel more comforted by paying $1,000/year for trauma insurance cover than have my family and loved ones endure the financial strain that arises from unforeseen medical expenses.
Shop around
Life insurance is still a competitive market and just like home loans it can pay to shop around periodically.  It might be possible to find the same cover elsewhere 20-30% cheaper.  Provided that you are still relatively healthy it's not too difficult to get a new policy in place.
We have software that allows us to quickly and easily compare policies across multiple insurance companies: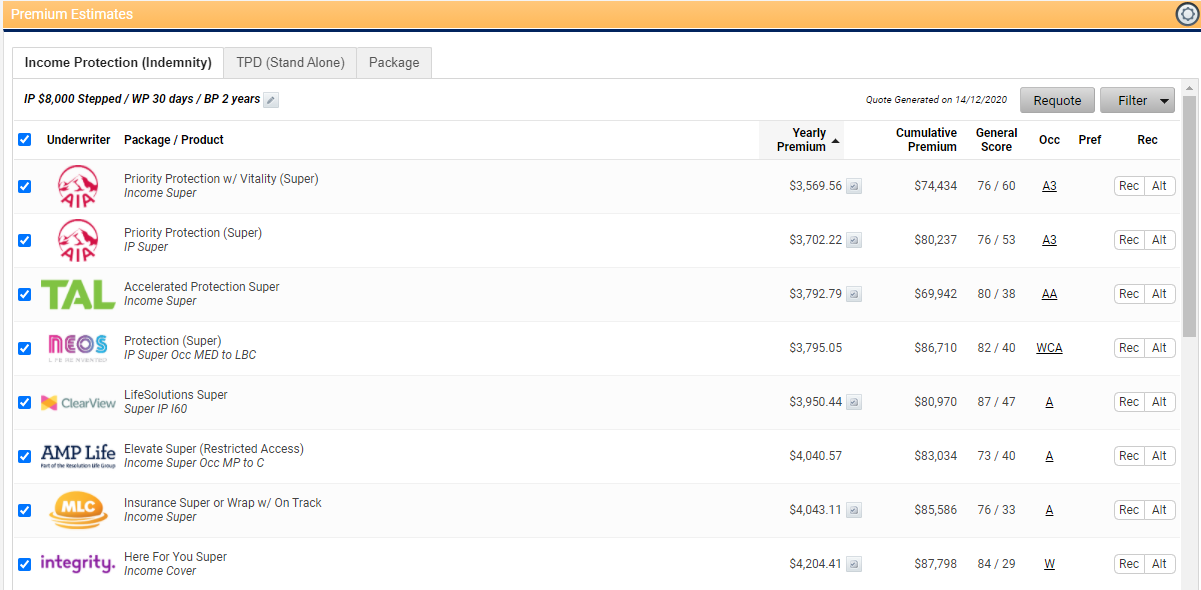 Depending on your age & occupation, particular insurance companies might offer special deals for cover.  This means that right now AIA might have a good deal but maybe next year MLC will be better.  For someone else with a different age & occupation another insurance company might offer a better deal.
Book an insurance review meeting
It doesn't cost much to get your insurance renewed and there is a lot of peace of mind to be had knowing that your arrangements are set up properly.
Feel free to contact us if you would like to know more.